Zoey is taking a massage class and wants to try out her technique. Dani never says no to a free massage. She stips down, exposing her sweet, plump tits, and big, juicy ass, and lays on the massage table. Zoey gets in there deep. She starts on the back and quickly moves to the ass. Dani's beautiful, oiled-up ass looks amazing, but before Zoey can make a move, Dani flips over and plunges her tongue deep inside Zoeys mouth. Zoey rips Dani's clothes off revealing her sexy, tasty body. The two make good use of the massage table as they position each other and properly lick each others ass and pussy until both girls are satisfied.
Story published 9-01-2014, 12:01, viewed 1903 times and 0 comments left.
We have the really sexy and hot with a fat ass, oh yeah her name is Dani Daniels. I almost forget her name looking at her perfect ass. Let me tell you about this ass of hers, she has a small waist with a big round firm delicious ass that i cant stop thinking about every second of the day. So long story short take time right now and watch this one and be prepared with the essentials, lol.
Story published 3-06-2013, 12:08, viewed 2079 times and 0 comments left.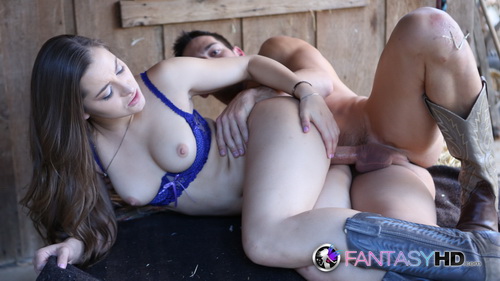 Donning on her beautiful lace corset and lovely fishnet stockings makes young babe feels so empowered with lusty sex appeal as she waits for hunk to fuck her.
Story published 8-04-2013, 16:04, viewed 2513 times and 1 comments left.